NEWS
-
Khary Payton About Playing King In The Walking Dead
Reported by
Foxwolf
on Thu Jul 28 2016
With the shroud of secrecy now lifted, Khary Payton can now talk about landing the "fan favorite comic character" role of King Ezekiel, in AMC's The Walking Dead.

Ezekiel is described as a "colorful and kooky" character, leads a community called the Kingdom, and has a pet tiger named Shiva (who will appear on the show as a combination of CG and animatronics)
In an interview with Entertainment Weekly, Payton talked about auditioning and landing the role, the secrecy of hiding the character while filming, his research and what to expect from Ezekiel, and how his voiceover experience helped him during scenes with the tiger.
EW: So let me ask you about Ezekiel's tiger Shiva. I know you guys are doing some sort of mix of animatronics and CG to bring Shiva to life, so what's it like for you in terms of working with that?
Payton: It's just another beautiful way that I get to use my imagination. As far as I'm concerned, Shiva's as real as the people standing next to me - as Morgan or Carol or any of the other people who move among the Kingdom itself. So I really don't think of it as CG or mechanic. All I know is that she's real to me. I've done a lot of video games where there's literally nothing standing in front of me. I've done, you know, a lot of voiceovers where there's literally nothing standing in front of me, I've got to make it all up, so this is just another situation where my imagination gets to be used in another context, so no matter how good they bring it to life, it's already alive in my head.
Payton will make his debut in the 7th season of The Walking Dead on October 23rd, 2016. For the full interview, click the source below.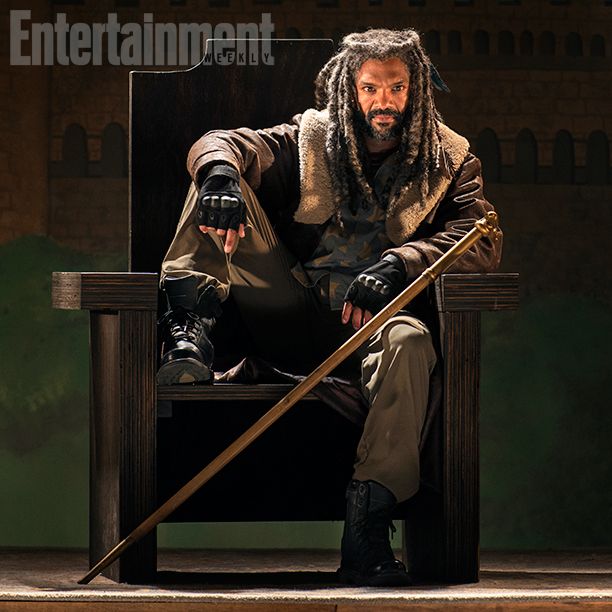 Comments